At North Mead Primary Academy, we intend to develop children's knowledge, skills and understanding of Physical Education, so that they can perform with increasing competence and confidence in a range of physical activities. PE promotes an understanding in children of their bodies in action. It involves thinking, selecting and applying skills, and it promotes positive attitudes towards a healthy lifestyle. Thus, we enable the children to make informed choices about physical activity throughout their lives.
We know that each strand of PE is equally important and have therefore divided the year accordingly.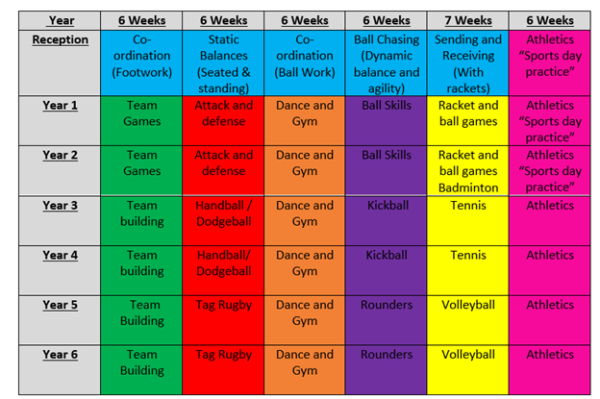 *Year 6 follow the swimming curriculum this year too.
We ensure there is progression in each area that we teach so that children are building on the knowledge and skills they have gained from previous years/units taught.
Subject Policies/Plans
Subject Leader/s
Mrs S. Adatia
Please see acceptable P.E kit below for guidance, parents are being reminded that children should not be wearing Jewelry.